23rd June 2023
Kara & Nate - Two of YouTube's Biggest Stars Joined The Northern Belle from Wales
Here's how they got on...

A bright and beautiful Friday morning saw beaming Northern Belle sales director Howard Barclay greeting the couple at Cardiff Central station ready for our Laurent-Perrier Champagne Lunch trip through Gloucestershire and Somerset.
Explore Champagne Lunch Trips Discover Trips from Wales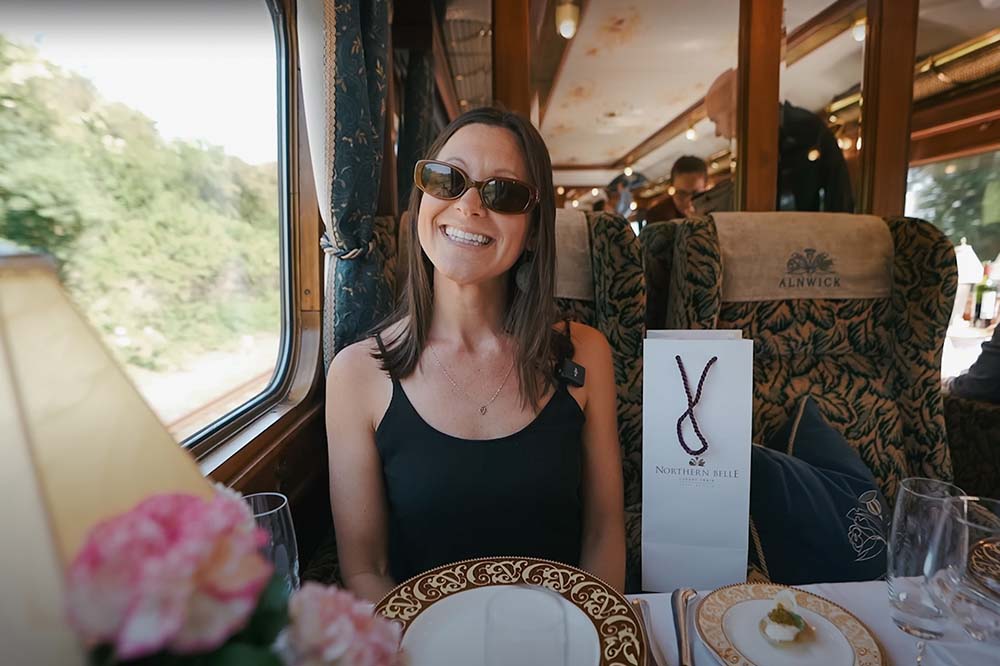 Kara certainly looked up for that. "The Northern Belle has been named Britain's most luxurious train," she told their video viewers. The Northern Belle has been voted as the 9th most luxurious train in the world and the best in Britain by the readers of the prestigious Condé Nast Traveler Magazine – Even more luxurious than Canada's famous Rocky Mountaineer.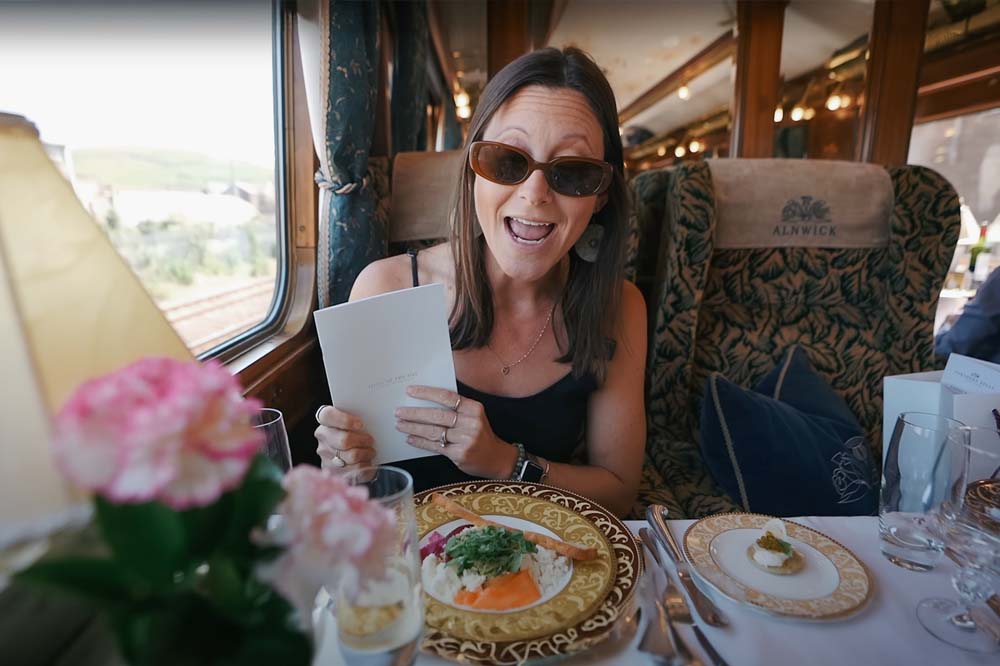 The Menu
Vegetarian & Vegan Lunch Classic Lunch Cocktail Menu Drinks Menu
Their seven course vegetarian lunch menu consisted of:
Reception:
2012 Laurent-Perrier Millesime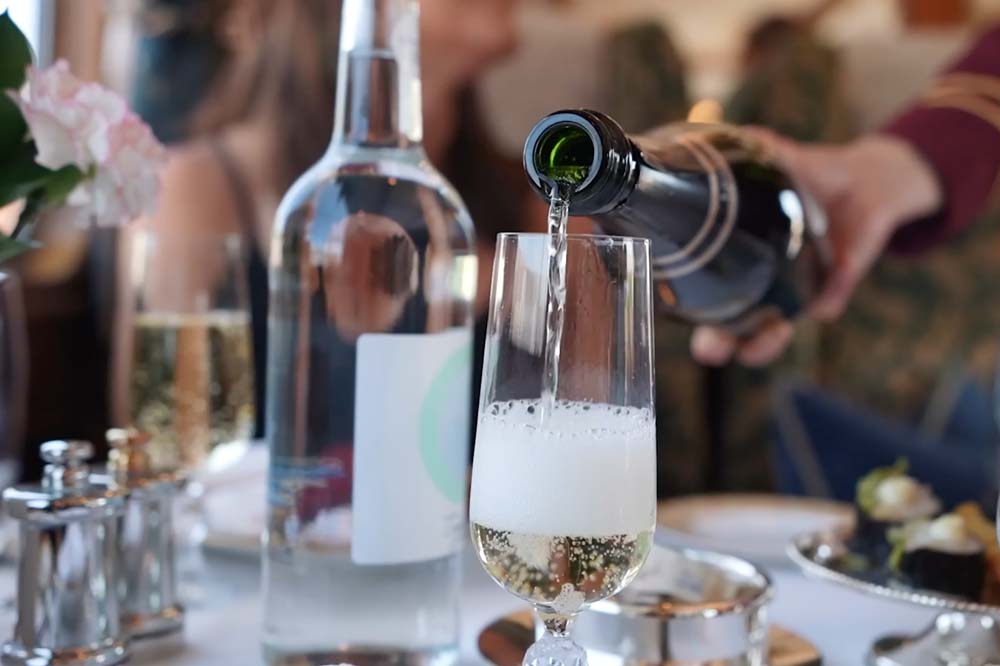 Canapés:
Vegetarian caviar with sour cream, quail egg, pickled shallot and parsley
Hummus with black olive and focaccia croute
Oriental vegetable sushi roll with wasabi mayonnaise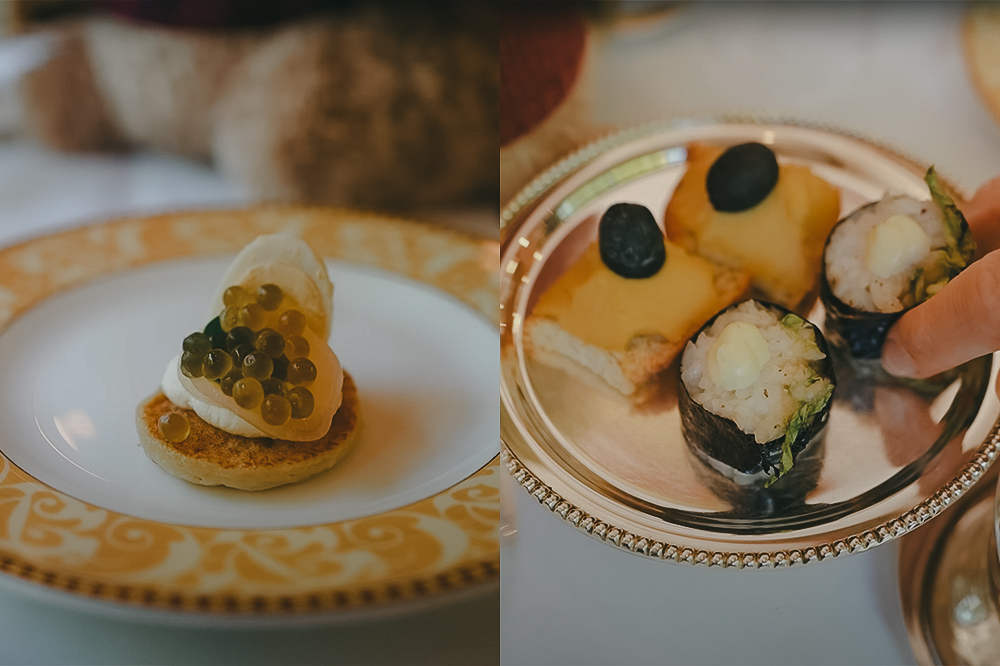 Starter:
Herb quinoa with crumbled feta, pickled vegetable salad and lemon oil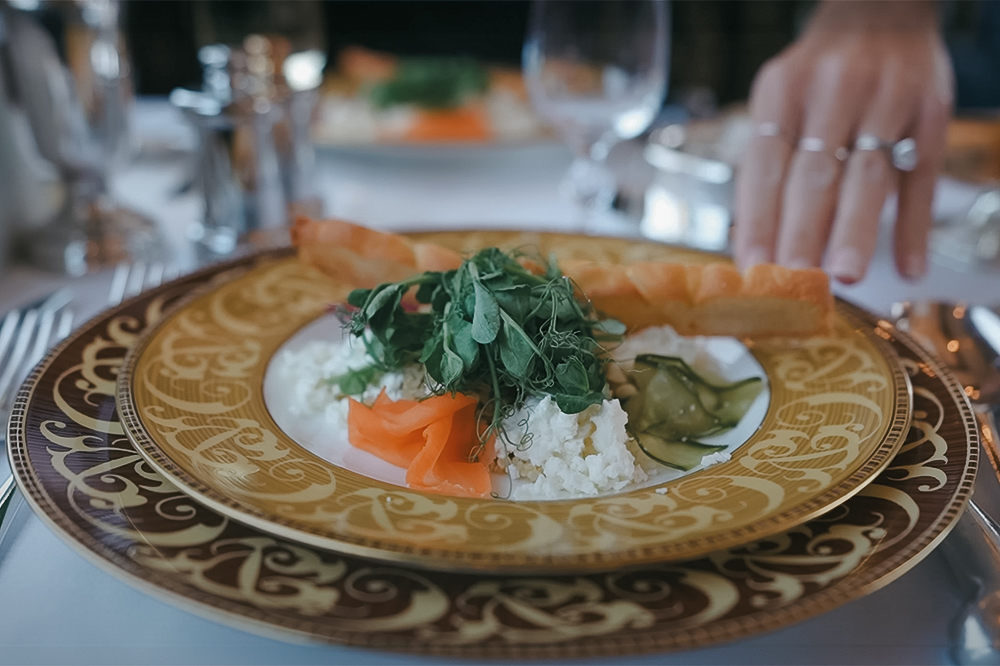 Intermediate:
Spring pea soup with minted crème fraîche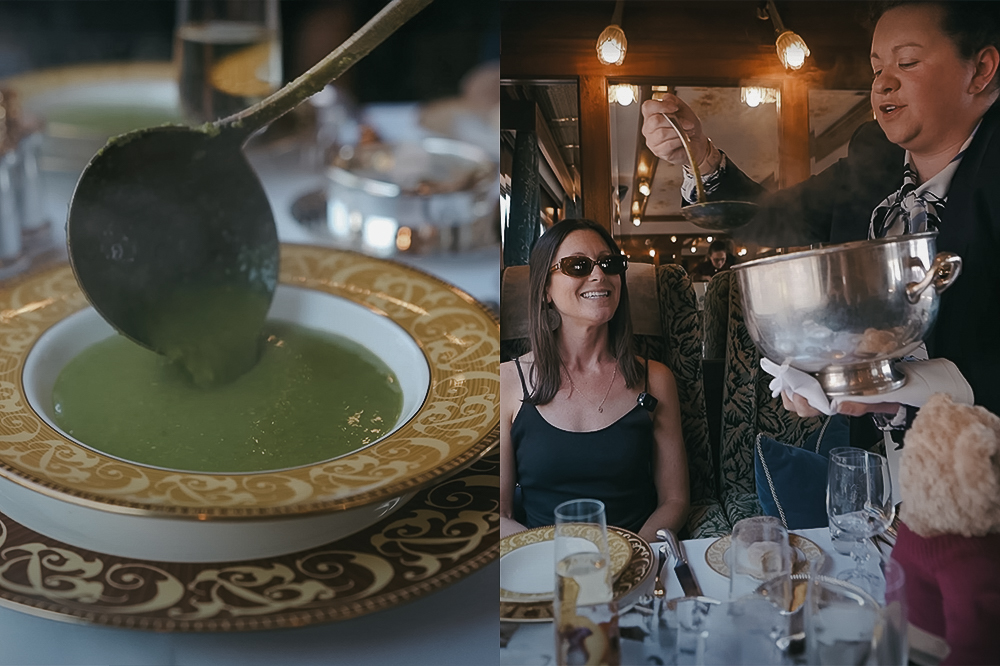 Main Course:
Spring vegetable pithivier with English asparagus, sugar snaps, carrot purée and confit tomato dressing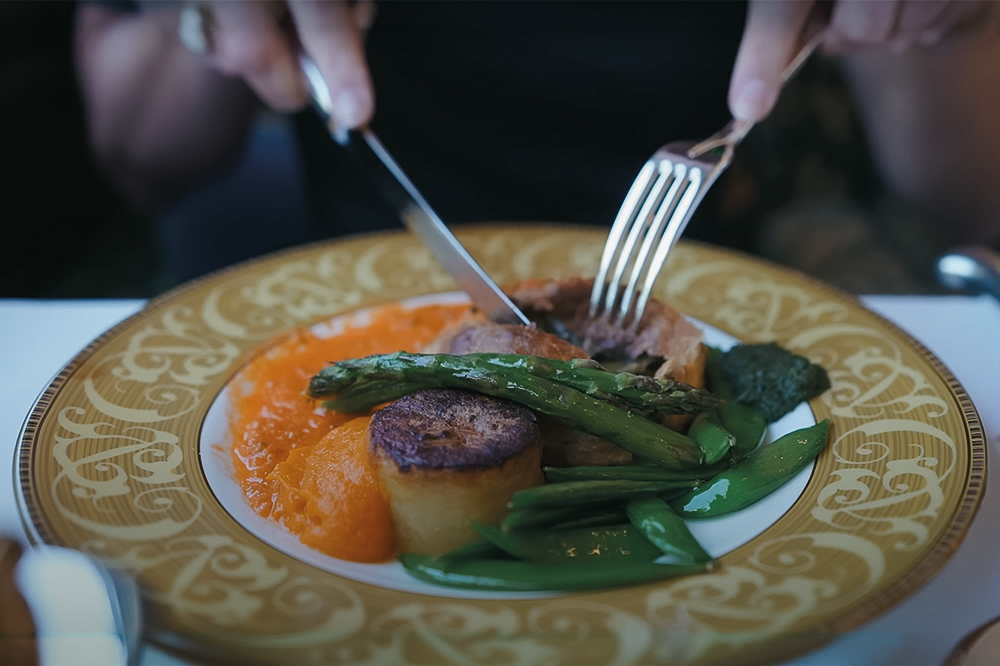 Dessert:
White chocolate and raspberry mousse with shortbread crumb and strawberry gel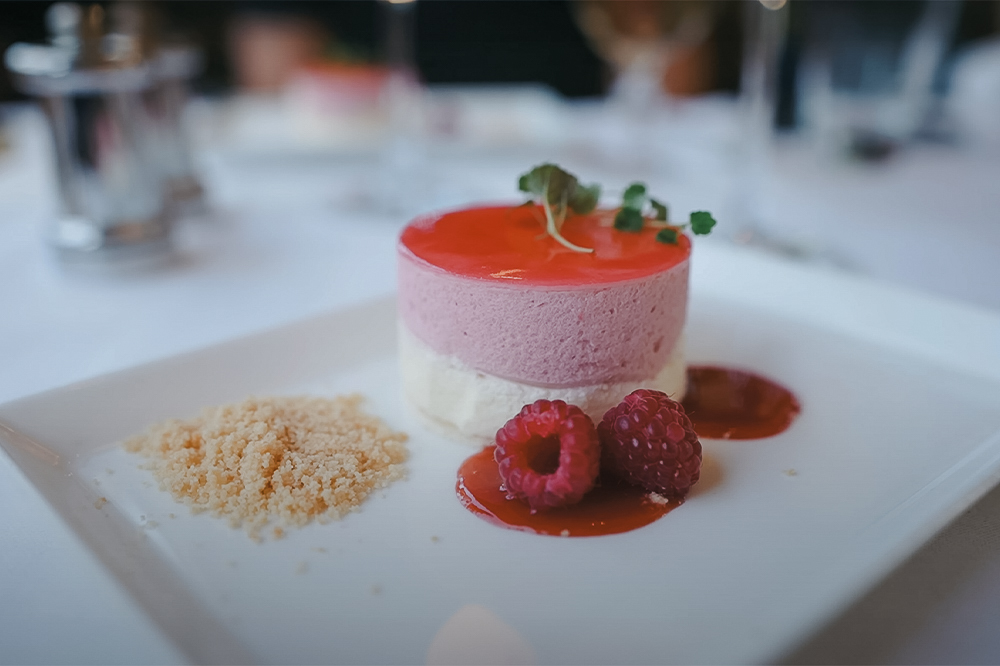 Cheese:
Selection of regional British cheeses with Port to accompany served with chutney, fruit cake and biscuits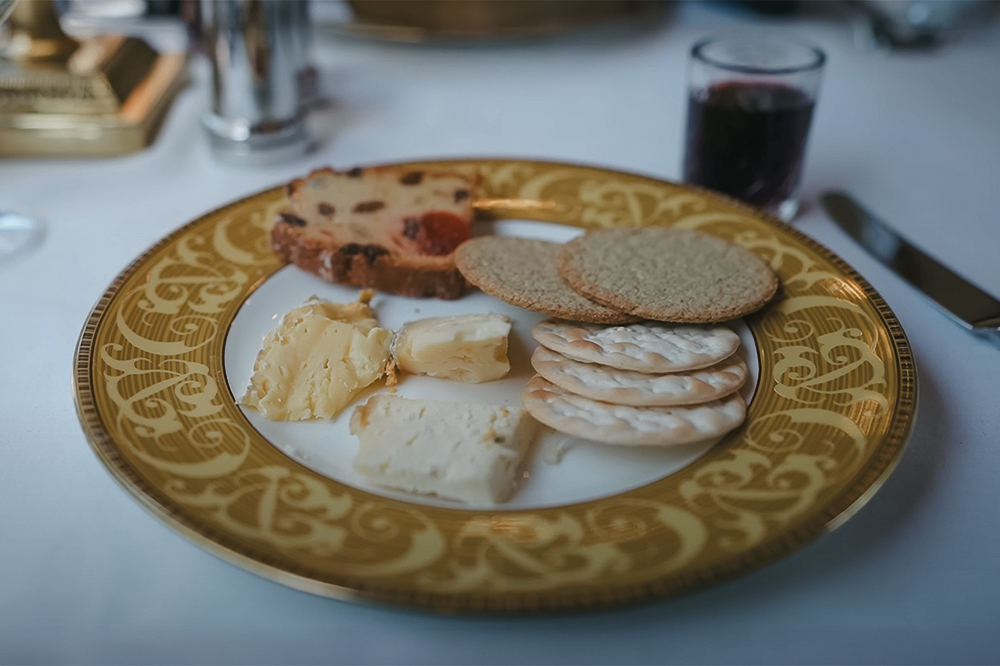 Tea, Coffee & Petits Fours:
Fortnum & Mason Royal blend tea
Northern Belle blend coffee
Selection of hand made petits fours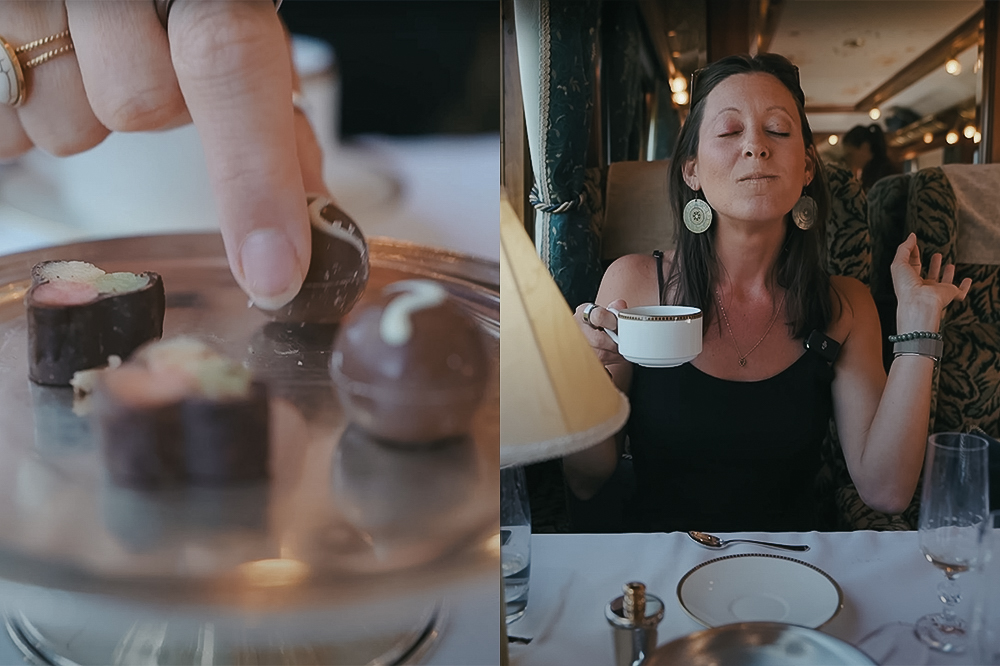 Cocktail:
Espresso Martini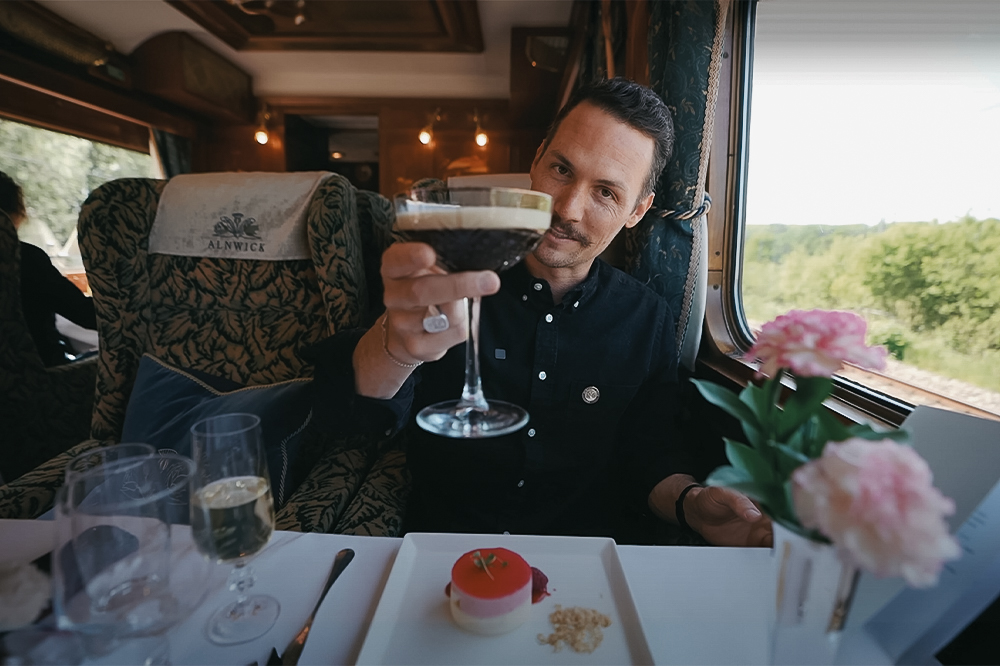 Image Credits: Kara & Nate - YouTube
YouTube Comments
Amy Stevenson: "I never knew how luxurious the Northern Belle was, this is now on my bucket list!"
Caroline Fernandez: "The two gentlemen playing the instruments were my favourite! I think I liked the Northern Belle better than the Pullman. But I think I agree with Nate. You cannot go wrong if you choose either of them. Thank you Kara and Nate for another wonderful video. On to the next adventure!!!"
Lennie Davis: "It's like Titanic. Start from the outside and work your way in. lol Also the Northern Belle seems a lot better. It never fails that your videos always bring me so much joy and happiness. Thank you so much! <3"
Lisa S: "Looks like soo much fun. What I NEED to know though is....did you get to keep the teddy bear off the table on the Northern Belle?" - Yes of course they did!! - NB