1016
The Experience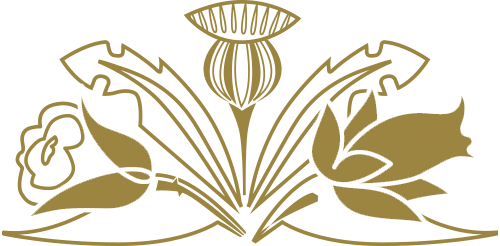 Embrace the glamour of 1930s train travel while enjoying a fine dining experience aboard the beautiful Northern Belle.
Settle into your plush seat and admire the intricate details of your luxurious carriage. Features include stunning mosaics, murals and marquetry crafted by the country's top experts. Each of the train's seven carriages is individually decorated and named after a British castle or stately home.
Your table is immaculately set with white linen, bespoke china and cut glass ready for your gastronomic journey. Sit back and let the liveried stewards look after you as you marvel at the ever-changing views of the glorious British countryside.
As we leave the city behind, the landscape transforms to dense forest, mountains and mirrored lochs. Enjoy the ever-changing views as the first of seven mouth-watering courses are served.
This railway line is regarded as one of the prettiest in the World and is an iconic vintage train journey.
An experience to remember forever, this is the perfect treat for yourself or a celebration gift for someone special.
INCLUDES
Return journey to Rannoch Moor aboard the Northern Belle luxury train
Welcome Champagne reception on board
Seven-course lunch: British seasonal table d'hôte menu
Strolling musician
Table magician
A bottle of wine per couple
Tea, coffee and petits fours
WEST HIGHLAND LINE
The West Highland Line (Scottish Gaelic: Rathad Iarainn nan Eilean - "Iron Road to the Isles") is a railway line linking the ports of Western Scotland to Glasgow.
The line was voted the top rail journey in the world by readers of independent travel magazine Wanderlust in 2009. You will see lochs, glens, forests, water falls and mountains on route to Fort William.
This is highliy regarded as one of the top two picturesque railway lines in Great Britain. Your resturant today will have one of the best views that is ever changing and one to always remember.
THE EXPERIENCE
From the moment you see the gleaming Northern Belle train pull into the station, you are transported back to a more glamorous age. The vintage train offers a true escape from the hustle and bustle of modern life. Enjoy handcrafted interiors, impeccable service and gastronomic cuisine. Sip champagne, absorb the views, chat with your fellow travellers. Unwind and relax - timeless memories are guaranteed.
£ 300
Per Passenger
Saving £10
Dumbarton Central Station
11:40
Departs
Dumbarton
14:35
Arrives

15:10
Departs

18:25
Arrives
Dumbarton
Timings are provisional and subject to Network Rail confirmation 7 days prior to departure.
PLEASE NOTE
Bookings of one or two attract a surcharge of £90 for a private table for two
All timings shown on this website are for your guidance only—a confirmed schedule will be supplied with your travel documents
Please ensure you bring your travel documents on the day of your journey
If booking up to eight (8) weeks prior to departure, a non-refundable 15% deposit is required to secure your seats
Payment is required in full if you are booking within eight (8) weeks of travel
Full payment and cancellation details can be found in our Terms and Conditions page >
Our Best Available rate is subject to availability at time of booking, it is not applicable for parties of 12 or more. Please contact [email protected] for group pricing.